When the time comes to care for someone you love, it can feel like a daunting task. Without a home care e-book or resource guide, many questions arise:
What are your options?
What is the best choice for your situation?
What is the solution that will help your loved one thrive?
How do you go about arranging care?
Where do you even start?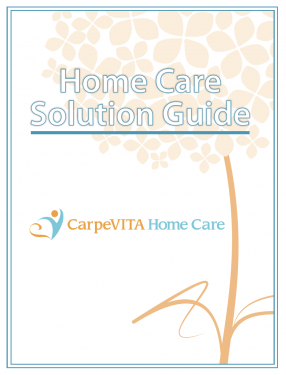 Home Care E-Book
We know this is a trying time, and we want to assure you that the answers are at your fingertips. That's why we have created this Home Care Solution Guide E-book.
As you read through this e-book, you'll learn the ins and outs of home care in a clear and concise manner, and you'll know what your next steps should be.
Here's What This Home Care E-Book Covers:
Benefits of the Home Care Solution
Non-Medical Care
Medical Care
Signs a Loved One Needs Help in Their Home
Customized Health Care
Assessing Your Needs
Finding the Right Care
Paying for Home Care
Getting the Home Ready
Tips for Successful Home Care